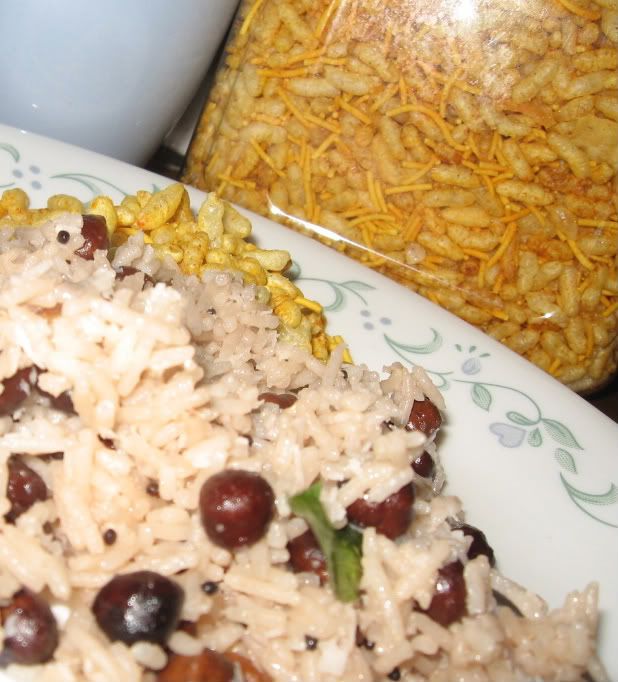 This is from our breakfast menu.Dont know if any one other than a few families in north kerala makes this for breakfast.Any way my family enjoys having this with boiled egg or boiled banana or even spicy mixture.




Be ready with
White rice(basmathi preferrable)-1 cup
Black chana -1/2 cup
coconut grated-2 Tbsp
mustard seeds- 1tsp
curry leaves-5-6 leaves
red chilli-1



1.Cook black chana in a pressure cooker.
2.In the same water used for cooking chana,cook rice according to which type of rice you are using.For 1 cup basmati rice 1-1/2 cup water is enough.After it get boiled cook it for 10 minutes in gentle simmer.Then switch of the flame and keep it covered for 5 minutes.U can add chana along with this.Dont forget to add salt.
3.After rice and chana is done add coconut and mix well.
4.In a kadai,take some oil and put mustard seeds.After seeds splutter add redchilli and curry leaves.
5.Pour this over rice and chana.
Ur food is ready to eat..
This recipe is my entry to Single serving recipes by Sahaja of My Experiments in kitchen and CFK-Rice by Trupti and Sharmi of Naivedyam.